Protect Your Little One ❤️️ 
The BellyShield™ seatbelt attachment instantly removes ALL pressure from your belly!
You and your child are precious cargo, which is why this Maternity Car Seat Belt Adjuster is a must for every pregnant woman who drives often. It's designed to keep you secured on your seat without discomfort on your tummy. 
The Maternity Car Seat Belt Adjuster keeps both you and your child out of harm's way. It is crucial to the safety of the baby especially in the midst of an accident where the seatbelt could possibly trap your belly. It's a car accessory that you cannot afford not to have in your vehicle.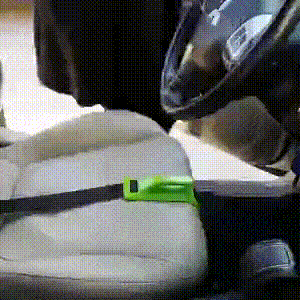 We know what it's like to want to do EVERYTHING in your power to keep our loved ones safe.
🚚 Free Shipping in {flag} {country}
📦 Order today to get it by {shipping_date}